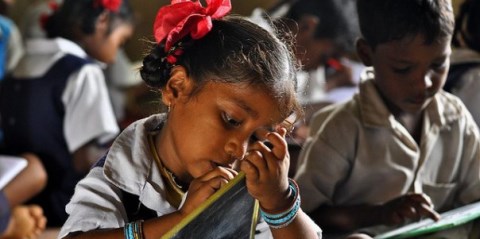 Divya Kiran Sewa Sansthan is committed to protect the right to education of children hailing from deprived and vulnerable communities. To this end, it undertakes activities to sensitize the community on the benefits of educating their children, network with schools to identify drop out children and put them back to school. We also conduct innovative non formal teaching programmes to teach out of school children and integrate them in formal schools once they attain minimum learning level. To attract the children to come to our learning centers, we provide nutritious snacks to them.

We also work in close collaboration with the education department to address the issue of high drop out and low retention rates especially in government schools. We advocate for creating a conducive learning environment for all children, especially girls, and facilitate their access to quality learning and development opportunities. This is a necessity in the state not only to increase the literacy rate but also to alleviate poverty in the long run. We also impart remedial education to poor and needy school children and provide them with all education and school stationery items as well as school bags, shoes, uniforms, books, etc.
Through our efforts, we endevour to bring about positive change in the society and we welcome you to be part of the process. To this end, we wish to reach out to all the stakeholders involved in the process of inclusive development. We earnestly seek your support to help us reach out to more and more people in need. You can help us through financial contributions, by donating books, clothes and other necessary items which are in good condition for re-use and also through volunteering with us.

We look forward to your active participation in this noble cause.
* Mandatory Fields
Note: If you have any query regarding payment, contact us at: divyakiran2007@gmail.com Or call : +91-9460619542, 9413283737