Natural Resource Management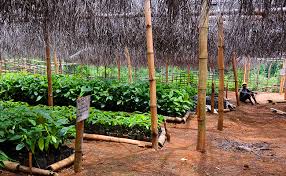 Divya Kiran Sewa Sansthan undertakes various activities to combat environmental degradation and improve the quality of rural life through re-generation, preservation and renewal of the degraded natural resources – including land, water and vegetation. The organization has been successfully involving the community to develop barren land. It conducts frequent tree plantation drive to prevent air pollution and soil erosion. We aim to mitigate the adverse effects of drought and to prevent further ecological degradation.

The organization has also facilitated the development of watersheds which has become models of sustainable livelihood through Natural Resource Management. We train the community to utilize a combination of appropriate technology, indigenous knowledge and traditional practices to develop water conservation structures, preservation of water bodies and soil improvement measures. The organization undertakes various watershed development activities where integrated waste land development, land and water resource management and vegetation development is taken care of.